Products List
What's EVA ? - 2016-09-28 17:07:05
EVA Material Instruction: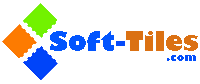 If don't know what's of EVA , u will know it as follows more or less . They are widely used in foam mat , foam floor , puzzle mat , children playmat because of light weight and changed density . Wish that will help u .
Ethylene-vinyl acetate ( EVA ), also known as poly ( ethylene-vinyl acetate ) (PEVA), is the copolymer of ethylene and vinyl acetate. The weight percent vinyl acetate
usually varies from 10% to 40%, with the remainder being ethylene.
EVA is an elastomeric polymer that produces materials which are "rubber-like" in softness and flexibility. This is distinct from a thermoplastic, in that the material is cross-linked, and thus difficult to recycle. The material has good clarity and gloss, low-temperature toughness, stress-crack resistance, hot-melt adhesive waterproof properties, and resistance to UV radiation. EVA has a distinctive vinegar-like odor and is competitive with rubber and vinyl products in many electrical applications.