Products List
How to Clean an Interlocking Foam Floor Mat? - 2016-09-28 17:07:09
How to Clean an Interlocking Foam Floor Mat
More similar foam floor mat details at
www.Soft-Tiles.com
www.Foam-Floor.com
www.MatFoam.com
www.HONGDEind.com .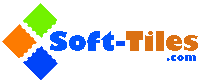 Interlocking foam floor mats are making a splash everywhere -- not just in homes but in exercise studios, martial arts studios, garages and even outdoors. You'll find
this child-safe flooring in day care centers because it is soft and extremely easy to clean. Liquids will not soak
into the mats, which means bacteria will not grow inside of them. The interlocking mats are available
in a myriad of colors and patterns to serve as flooring for entire rooms or in just a portion of a room.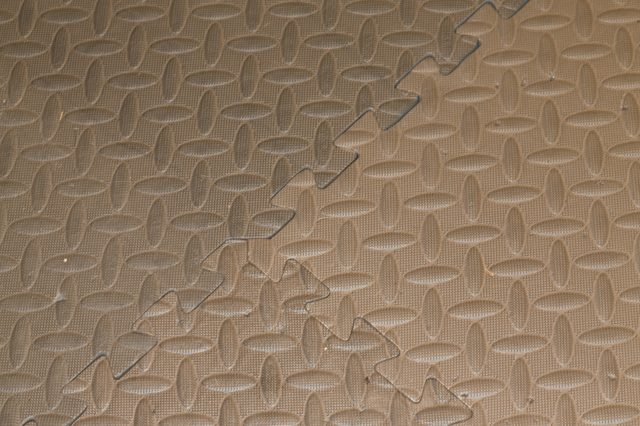 Things You'll Need
Antibacterial household cleaner
Clean rag or wiping cloth
Vacuum the mat. Test a panel with your vacuum cleaner to make sure it doesn't scratch the surface of
the mat. In most cases, a simple floor tool on the vacuum's extension hose is all that's needed for
cleaning the foam floor mat.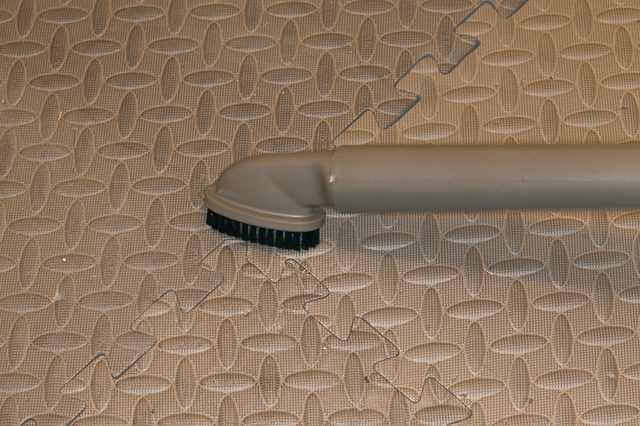 Damp mop the mats using an antibacterial household cleaner mixed into a bucket of warm water. This
is a safe and effective choice if you are using interlocking mats for in an exercise room or in a play area
for children. The liquids will not soak into the flooring but the antibacterial cleaner will freshen and
sanitize the mat surface.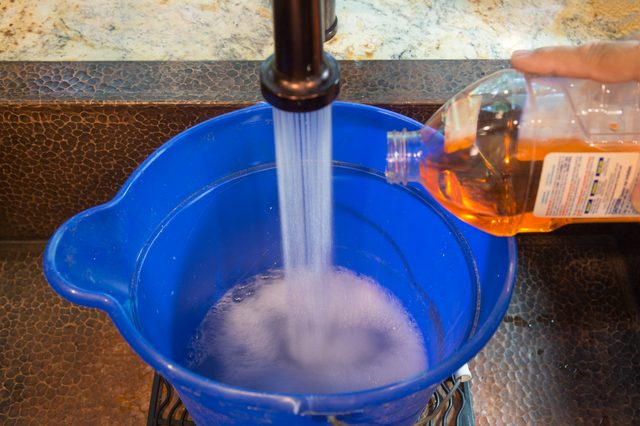 Spot clean any spills with warm water and soap. Use any type of household cleaning soap and a scrubby.
Scrub the area clean, then wipe off the cleanser with a damp cloth and clean warm water. Let the mat
dry before using it.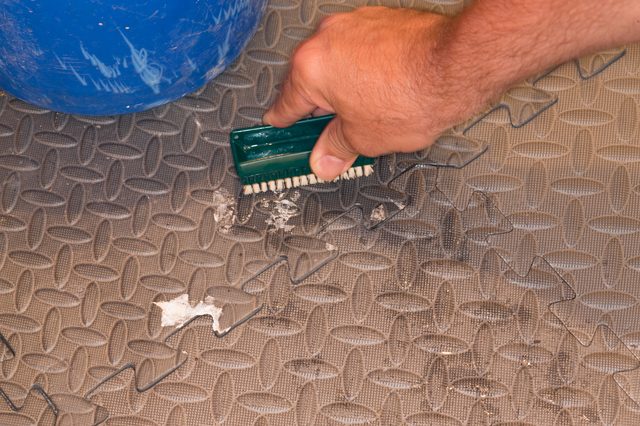 Sweep off dirt, dust and animal fur with a soft bristled broom. If the mats cover a small area, follow up by
wiping it down with a wet cloth or rag. For a room full of interlocking mats, use a sponge-type mop and warm water.